As promised, this is the second part of the post about the Oh so flattering! military trend. Outside the runway and the pages of the fashion magazines, we can see that this trend is very easy to use and that it looks really amazing.
Starting from the celebrities, the use of military green and the idea of emphasizing the shoulders is very present. Olivia Palermo applies this trend in a more obvious way, combining a commando style green jacket with black leggings, black over-the-knee leather boots and a large leather purse. Victoria Beckham leaves the green for the pants (rolled up) and matches it with a grey tank, light grey shoes and a navy blazer with structured shoulders. I like this look a lot more than Olivia's one, it looks casual and stylish at the same time. Carine Roitfeld applies this trend to a classic look, using those amazing shoes as twist.
I don't know if I have told you this before, but I've been obsessed with fashion bloggers for a while now. Living in Lima, Peru; where it's kind of difficult to find a lot of people on the streets that are fashionable and care about their style (fortunately, this is changing), it just feels so great to look at fashion bloggers from all over the world with their beautiful outfits and sharp sense of style. These perfect creatures somehow manage to stay stylish at all times, and I don't know how they do it. Anyway, I featured here some of my favorite bloggers rocking the military trend.
Andy, from
Style Scrapbook
(my favorite blog, by the way), is wearing a really cool DIY*. Inspired by the Balmain jacket, she added some shoulder pads, trims and buttons to a normal denim jacket and
voilà! the perfect military jacket. She matched it with an asymmetric dress and really cool clogs.
Denni, from

The Chic Muse

, had a more dramatic interpretation of the trend, matching the olive military coat with leather pants and boots.
Trang, from

Behind the Seams

, combined a commando style jacket with a bubble skirt, who says the military trend can't look cute and feminine?
Do you guys like the military trend? Are you using it? I want to know :D
Please don't forget to fan the blog in the new Facebook Page, by going
here
and clicking on "like".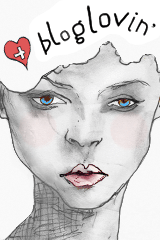 * DIY: do it yourself